Best Laptops For Students: Getting ready to head off to college? You might want to splurge on a new laptop for your studies. But most college students have to work with a limited budget, which usually means making a compromise. The most important thing to keep in mind (besides your budget) is your personal needs. If your major requires you to run programs like Photoshop, then you will need at least 8 GB RAM and an Intel i5 Processor. Of course, design and portability are important considerations, too. With so many things to think about, we created a list of the best college laptops, so all you have to worry about is finding your way to class on the first day of the semester.
Gone are the days when you could think of going off to your school or college with just a pen and a notebook. These days, a laptop is a must for every college or school goer. It has come to the point where unless you do not buy the best student laptop for yourself, you won't find yourself excelling at a lot of places in school. A good laptop directly translates to a good education.
Obviously, one top of the line laptop alone can't guarantee good grades. You've got to put in some serious hard work and efforts too if you want to score well in your exams, but it does to some extent ease the process. For example, a student with a good and fast laptop will always be ahead of his mates in terms of the assignments they receive, the homework they got to do and the overall updation of their school work, whereas one without a decently powered laptop will most probably be struggling to receive the assignments on time. There are, however, a few things you must know before you step out to buy a laptop for yourself or your kid.
First of all, since you're buying this for educational purposes, you can't just pick out any model you want but will rather have to put in some thought and buy one which actually fits into the role of your school support perfectly. There are specifications to keep in mind, and some specific requirements to watch out for. And it is okay if you aren't very sure on what goes into making the best laptop for students because we in this article aim to tell you just that.
We'll be going over all the specifications that you need to look for, everything and anything that counts when it comes to buying a laptop for yourself if you're planning to catch up on school or college. Also, we will be listing out some very exciting options for you to consider and look into. You may choose to either simply go for one of them, or even conduct some research on your own based on the options we give you and finally arrive at an alternative that suits you best. There is a whole lot of material to go over, it is best we dive in right away.
Top 10 Best Laptops for Students in India
Sale
Bestseller No. 1
Sale
Bestseller No. 2
Sale
Bestseller No. 3
Sale
Bestseller No. 4
Sale
Bestseller No. 5
HP 15 Core i5 8th gen 15.6-inch FHD Laptop (8GB/1TB HDD/DOS/Sparkling Black /2.04 kg), 15q-ds0009TU
Processor: 8th Gen Intel i5-8250U (1.6 GHz base processor speed, 6 MB cache, 4 cores), Max Boost Clock Up to 3.4 Ghz
Operating system: This is a DOS-based laptop out of the box. You will need to install your own operating system (such as Windows) separately. Operating System disk not part of package
Display: 15.6-inch Full HD SVA BrightView micro-edge WLED Display (1920 x 1080), Brightness: 220 nits
Sale
Bestseller No. 6
Sale
Bestseller No. 7
Sale
Bestseller No. 8
Sale
Bestseller No. 9
Sale
Bestseller No. 10
Student laptop buying guide
Laptops aren't the simple machines they once were. Nowadays you have a choice of multiple sizes and varying convertible designs.  Before parting with your cash you should always think which type will best meet your specific needs. Below you can see a list of the biggest types  you'll normally experience.
Tradition clamshell laptops – These are traditional laptops with a simple screen attached to a physical keyboard. These days some will have touch screens but generally these are the simplest machines you can get. They're also generally the cheapest machines you can get running Windows 10.
Chromebooks – Chromebooks usually have the same form factor as a traditional laptop but run Google's super lightweight Chrome OS. The OS doesn't let you install apps outside of the Chrome and Play Stores
Yoga-style convertibles – These devices look like traditional laptops but feature innovative 360 hinges that let you convert them into a tablet by folding the screen round. They sometimes come with optional digital styluses which make them a solid choice for people that like to scribble notes or students studying creative, or design topics.
2-in-1s – These are devices with similar designs to Microsoft's Surface Pro. They're tablets that can be converted into laptops using attachable keyboard covers. Most come with, or have optional, digital styluses which makes them great for art and design students.
Things to look for When Buying a Student Laptop
Portability
It comes as no surprise to anyone that as students, you have got to move around a lot. You can't just sit around in one place and hope that things come to you. Whether it is for attending different classes or meeting different instructors, you can't possibly survive in college without roaming around the campus. Thus, a heavy laptop will severely hinder your portability and constrict your movements to the point that you won't be able to go about your usual college activities.
In case you're planning to buy a new device, you must always look for one that is actually light enough to be easily carried around and transported. As a handy little guide, we suggest going for a system which comes with a screen size that is anywhere between 11 and 14 inches, while the overall weight of the laptop must be lesser than 4 pounds. Anything heavier or larger than that will be too difficult to carry around and will prove to be more of a hindrance than a blessing.
Durability
Let's accept it. Most of the students, especially college goers, are clumsy. Whether you accept it or not, you do tend to be careless with your stationery and often spill food or beverage items on them leading to a severe downfall in their presentation and looks. Unfortunately when it comes to electronic items like laptop computers, spilling something on them won't just take their brand new charm away, but also might make them unusable. There's the danger of their circuits getting fried or worse.
To prevent that from happening, you need a laptop which is spill proof and doesn't end up shutting down on you as soon as you somehow spill a little bit of liquid on it. Make sure the keyboard you get with your system is spill resistant too and always opt for devices which have been tested and certified by MIL-SPEC.
Core Specifications
While there is no set principal on the kind of specifications you must have in your system and it all depends on the specific requirements by the user, there's always a set of recommended specs you can look up for consideration.
To name a few, make sure you go for an Intel Core CPU along with at least 8 GBs of RAM and 256 GB of ROM. Also, the processor speed must be upwards of 1.2 GHz. If you manage to find a device which satisfies all of the above requirements and manages to perform well on all the test cases you throw at it, you can be sure you won't be running into any performance issues with the system.
Operating System
The operating system of your laptop computer is as important as the engine of your car. You can't possibly hope to build a decent computer for yourself if you do not select a proper operating system which has been upgraded to the fullest. As for the options, fortunately, there aren't many. You can either opt for Windows, which happens to be the most popular, Apple, which happens to be great as far as user interface and convenience is concerned and finally Linux, which is mostly recommended for users who are concerned about privacy and safety.
As for our recommendations, we suggest you opt for a Chromebook if you plan to let your kids use the laptop, while a Windows laptop will prove to be fruitful in case you're focused on productivity and actually getting some good work done. Finally, a Mac OS works great for art or design students who will be working extensively with graphs or charts.
Battery Life
Another extremely crucial aspect of the laptop you must look for when you're planning to buy one is the kind of battery life it carries. Today, with such rapid advancements in technology we have been blessed with devices which can actually go for a couple of days on end without needing a recharge. For students especially, this feature can prove to be a lifesaver since they often have to work late or stay back at their respective institutions for completing project work.
In such scenarios, it is always ideal, especially when it comes to the best laptop for students, to have a device which won't give up on you no matter how much use you put it to in a day. When you have a device like that, you won't be struggling to find a charger every now and then and can always focus more on your work or respective field of study. As per the recommended specifications, the ideal amount of time a laptop computer must function without needing a recharge is at least 8 hours. If you're not able to buy a laptop which outputs that much, make sure it can output at least 6 hours at a stretch and no lesser than that.
Keyboard and Touchpad
With the amount of usage that's about to be extracted out of the laptop, it would only make sense for it to have a keyboard which is durable and sturdy at the same time. The best option for you would be to pick up a laptop whose keys are springy and comfortable, and do not require much of an effort by your fingers. This way, typing will become a breeze for you and you will be able to work for long hours without feeling tired or exhausted.
Furthermore, just as the keypad is important, the touchpad serves an equally useful purpose. You can't do without having a touchpad which doesn't respond well to your touch or doesn't support multi-touch gestures. Make sure the laptop you opt for boasts of a touchpad which is fast, reactive and completely supports pinch-to-zoom and other similar features. To give you a basic idea, business laptops such as the ones marketed by Lenovo and Dell often have the best and most comfortable touchpads.
Give 2-in-1s a chance
When it comes to 2-in-1s, you get the convenience of a tablet along with the sheer range of services of a laptop. It is clearly the best of both worlds. For students especially, these nifty devices can work great because they tend to move around a lot, and detachable screens will give them a lot of freedom of movement and let them carry out all of their operations with ease.
Additionally, there is another category of 2 in 1s which have screens which flip all the way over, thus giving the user one single touch interface to work on. Both of these categories work almost the same way and can prove to be pretty useful and convenient for a young user. For art or design students, such devices can prove to be quite a blessing as they will allow for easy drawing, pen-based sketching or note taking and even working while standing up which students often have to do.
Now that you know what to look for, we will tell you where to look. The following list has been curated carefully by our experts and attempts to provide an insight into the best devices the market has to offer right now. All of these devices agree with the principles laid out above and any one of them will prove to be instrumental in making your school or college life a big success.
We have listed ten of the best devices that we could find here, and you can always look for more, but we recommend that you base your searches on the standards set by the ones mentioned below.
Best Laptops for Students Reviews
Lenovo Ideapad 320E-15ISK 320E 15.6-inch Laptop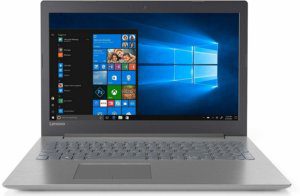 This absolute wonder of a device from the steady and dependable Lenovo comes with a massive 2 GHz processor speed and an Intel Core i3 6th Gen processor. As per the manufacturers, this laptop comes with the DOS operating system. However, since that isn't much useful these days, you can always install another more useful and widely used operating system as soon as you get your hands on it. It easily supports Windows, although it isn't a part of the package it comes with. It also comes with a pretty amazing 4 GB DDR4 RAM which is just about enough for you to carry out all kinds of operations and even multitask all you want.
Additionally, in case you tend to be a little careless in your usage of the product and run the risk of damaging it, the manufacturer does also provide a warranty that lasts for one year from the date of the purchase. As per the hard drive, it rotates at 5400 rpm and carries a capacity of 1 TB which is quite enough to handle all of your pictures, videos, and music. The screen size is 15.6 inches while there is also an Integrated Intel HD graphics card installed.
2. Apple MacBook Air MQD32HN/A 13.3-inch Laptop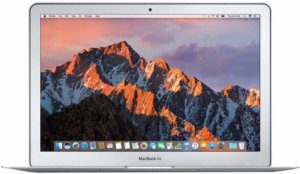 Apple is possibly one of the biggest technology companies in the world right now. New models of the iPhone always end up getting sold out like hot cakes. It, therefore, comes as no surprise that they also manufacture one of the best laptops for students and that the MacBook is just as popular with customers.
This latest version of the Apple MacBook Air comes with a 1.8 GHz processor speed and an Intel Core i5 processor. The RAM they have used carries a capacity of 8 GB and there is even a 128 GB solid state hard drive. With the convenient 13.3 inches wide screen and an Intel HD graphics card, you will certainly find your videos coming to life on the screen. The operating system used is Apple's own MacOS Sierra, and actually manages to leave Windows behind in terms of user convenience and utility.
3. HP 15-BS637TU Portable FHD 15.6 Inch Laptop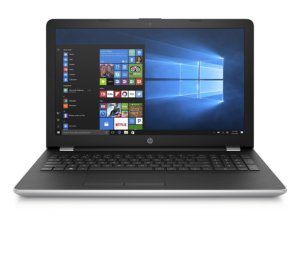 With an Intel Core i3 6th gen processor, the HP 15-BS637TU is one fine device and can easily prove to be one of the best laptops for college students. The processor clocks at a speed of 2 GHz and also comes with a smart cache with a 3 MB capacity. The RAM type is DDR4 and comes with 4 GB capacity while the hard drive is a whopping 1 TB which is quite enough to handle all of your pictures, videos, and songs.
The full HD LED display infuses life into all of your videos and screens while the 15.6 inches backlit widescreen is suitable enough for all kinds of binge watching. Additionally, the screen comes with an anti-glare coating which lets you protect yourself and your eyesight from harm. It also comes with an Intel HD Graphics card which lets you smoothly play all kinds of videos and games while the Windows 10 operating system adds amazing flexibility to all of the operations you might be willing to carry out.
4. Dell Vostro 3468 14-inch Laptop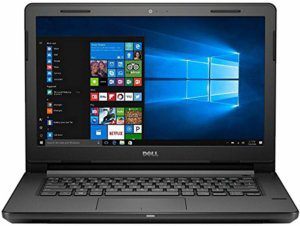 If you are looking for a performance driven and heavy-duty laptop device, then the Dell Vostro 3468 is the one for you. While it comes with a massive 2.4 GHz processor speed and an Intel Core i3 processor, even the RAM is just as good with a 4 GB capacity. Additionally, you get ADP support for a full year and also get the amazing functionality of a fingerprint reader, which takes security and privacy to another level altogether.
The inclusion of this sensor guarantees that only you will be able to switch on the laptop while the 1 TB hard drive ensures that you do not ever run out of space when it comes to storing your personal files and folders. The screen is 14 inches in size and comes with an Intel HD Graphics card, thus giving you the best video experience on the screen. Finally, you get the latest Windows 10 operating system, thus giving you the utmost flexibility on your operations and the highest amount of convenience you can possibly get.
5. Samsung Notebook 9 Pro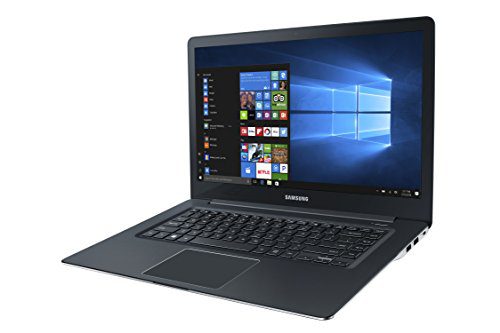 The Samsung Notebook 9 Pro isn't just one of the best laptops for students – it's what other 2-in-1 laptops have dreamed to be since the beginning. It revolves around the S-Pen, Samsung's own proprietary stylus with 4,096 levels of pressure sensitivity (the same as Microsoft's sublime Surface Pen), a nifty little accessory isn't just good for taking notes – you won't even need to remember to charge it. And, while the screen is limited to 1080p, and isn't as bright as it could be – it's one of the best laptops for college students, as it's packed with all the features that college students need in 2018.
6. DELL Inspiron 5370 13.3-inch FHD Laptop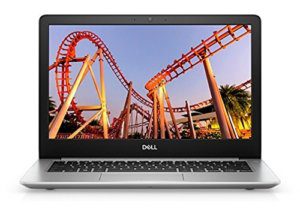 With a processor speed of 3.4 GHz, you can tell right from the start that this device isn't just fooling around when it comes to the specs, and could easily be one of the best laptop for students. The processor is i5-8250U while the DDR4 RAM is 8 GB in capacity, thereby letting you multitask easily and giving the flexibility that lesser devices cannot possibly provide. The screen size is a moderate 13.3 inches while the graphics card is Intel UHD Graphics 620.
The OS they have used is the latest Windows 10 while the weight of the laptop is a mere 1.5 kg, making it extremely convenient for you to carry around. Finally, the display of the laptop comes with an anti glare coating which is just about the very thing you need to protect your eyes in case the strain becomes too much with prolonged usage.
Best Laptops for Students You Can Buy Right Now (July 2018)
That concludes our list of the best laptops for students which are currently available in the Indian market. We hope that with the help of this list you're able to find a laptop which perfectly fits your requirements. Since we've listed down the best laptops for each use case, we haven't taken into account a number of great budget options that are also available in the market. In case you're looking for a laptop under a certain budget, feel free to let us know in the comments section below and we'll do our best to provide you with a few suitable options.
Conclusion
While the above list is in no way exhaustive, it does manage to provide a pretty deep insight into goes into making a great laptop device and also give you some really amazing alternatives for your consideration. We can guarantee that whichever device you end up buying out of the lot mentioned above will be smooth, fast and aptly tailored to your own very specific needs.