Famous Wallet Brands: A wallet is a necessity for most men. It's an accessory that keeps your cash, credit cards, and other forms of personal identification organised. A wallet can also be a fashion statement – something that represents your style and personality.
Whatever function it serves and what style or design it comes in, most men wouldn't think of leaving home without their wallet. At least not on purpose.
Wallets come in all shapes and sizes but one thing is certain: they're an essential part of every guy's EDC. This guide covers the best wallets in a variety of styles, including slim and minimalist designs.
Our Top Picks
Top 18 Best Famous Wallet Brands for Men in India
Men's Wallet is an essential piece of accessory that every man needs. Not just for carrying money but a good wallet is also needed to keep your coins, credit card, debit card, important ID proofs and some other stuff. In this post, at Men's Beauty Health I will be listing the best wallet brands available for men in India. These wallet brands are available in stores and online. You can get some discount for yourself if you plan to buy these online like on popular shopping site like Amazon.in. These wallet brands are available on most of the online shopping portals that can also give you good discounts.
Different Types of Wallets and Designs
Moving on, while buying a good wallet for yourself, there are certain features and requirements, which you have to choose from. These features includes like wallet material (PU, leather etc), number of compartments, zipper and the size of the wallet. A lot of men also like to use Bi-fold wallet, while others can like the tri-fold wallet designs. You can even have wallets with lots of credit card holding slots and to keep lots of cash.
Since, every man has different requirements, the choice of wallets can also vary according to that. Some men like bulky stuff whereas, some like minimalist men's wallet. This can actually vary from person to person. Other that that, you can also go for the zip around style of wallets for extra safety of the stuff kept inside. Front pocket style is also good to keep change and coins or the Driver's License. You can also have the passport wallets.
Types of Wallets in India
There are 6 most common types of wallets for men in India that we have listed below to understand what kind of wallet is best-suited for you.
Bi-fold Wallets – A bi-fold is a wallet that folds over once – usually in half. Typically, bi-fold wallets have room for cash as well as a few credit cards and are a favorite amongst men. Some have pockets or areas for coins. Bi-fold wallets tend to be a little less bulky than other types of wallets and fit nicely in back and front pockets.
Trifold Wallets – A tri-fold is a wallet that folds over twice (so you have three folds). Trifold wallets have even more room than bi-folds for money, cards, photos, and sometimes even checkbooks. Tri-fold wallets are usually bulkier than bi-folds, but they are perfect for people who have multiple cards for memberships, gyms, and VIP rewards.
Slim Wallets – These are longer, often thinner wallets that are designed to fit in the inside pocket of a dress coat or overcoat. Sometimes these are called billfolds. In a coat wallet, the wallet folds the long way so that the cash in the money pocket lies flat (and doesn't fold). These rarely have any room or pockets for coins
Travel Wallets – Travel wallets can refer to anything from wallets designed to protect your money from thieves while out and about to wallets designed to hold travel documents like passports and airline tickets. However, all travel wallets do one thing – they keep you organized while traveling.
Money Clip Wallets – Money clip wallets are wallets that incorporate money clips; usually a shiny metal or brass clip located on the back of a wallet or sometimes is featured alone. These help to visibly carry that wad of cash and have room for your credit cards and ID
Front Pocket Wallets – Slimmer and sleeker than your average bi-fold or tri-fold wallet, front pocket wallets are designed to fit in your front pocket. The wallets are harder for pickpockets and thieves to steal. Front pocket wallets a great choice for international travel and backpacking!
We hope to provide you with a broad enough overview of wallets that makes it easier to find one that suits our lifestyle and needs. Let's start with some wallet-buying tips.
List Of Best Brands For Men's Wallet In India
Here's an updated list of the top ten wallet brands for men that you can invest in.
Levi's Wallets
Tommy Hilfiger Wallets
Wildhorn
Woodland Wallets
U.S. Polo Assn. (USPA)
Titan Wallets
Hidesign
Urban Forest
Puma
Louis Philippe
Top 18 Famous Wallet Brands For Men In India
Now, Let's have a look at the list of top best wallet brands for men in India. I am also putting the links, so that you can buy these from Amazon, if you like.
Levi's Wallets
Just like the Levi's jeans, Levi's wallets are also one of the best selling wallets in Indian market. They have both simplistic and trendy designs in their range of wallets. Levi's wallets last really long and comes in different colors paired with alluring designs like slim wallets, wallet for multiple cards and loads of cash or even with the zippers. It is one of the most known and popular brands in the world. The prices of these designer wallets is not very high, it is in the reach of most of the people. They have breast pocket wallets too.
Sale
Bestseller No. 1
Sale
Bestseller No. 2
Bestseller No. 3
Levi's Men's Extra Capacity Slimfold Wallet, Charcoal Black 2, One Size
EXTRA CAPACITY: Designed for optimal everyday storage needs with less bulk, this wallet contains 9 card slots, 2 slip pockets, 1 large bill compartment, and 1 clear ID window to keep your essentials secure...
EVERYDAY FUNCTIONALITY: Enjoy this versatile and durable slim bifold wallet made for both style and utility. This wallet is carefully designed in classic Levi's fashion to safely store all of your...
RFID TECHNOLOGY: Crafted with an interior lining of RFID blocking fabric, this wallet is designed to help shield credit card and personal information
ICONIC LEVI'S STYLE: A debossed Levi's batwing logo and stitched edges add a sophisticated touch to this rugged Levi's wallet. The no fuss design easily fits in your pocket or bag to keep your essentials...
Sale
Bestseller No. 4
Sale
Bestseller No. 5
Tommy Hilfiger Wallets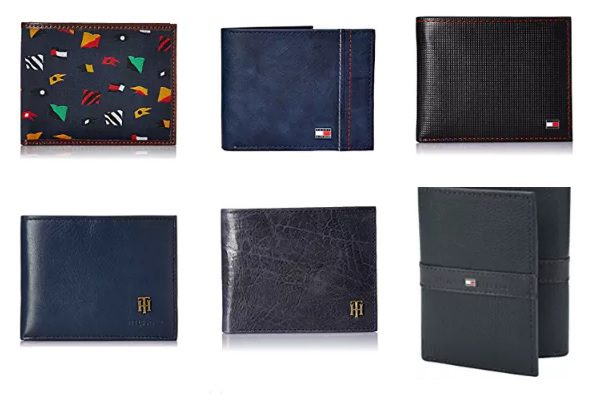 You must have had that craze of trying Tommy Hilfiger products at a point in your life. Tommy Hilfiger is an international brand that hails from US. It offers clothing, footwear, furnishing, perfumes and what not. The apparel brand is a best seller in United States. They got their own retail stores all across the world. Though, you can also get these from our popular online shopping sites like Jabong, Myntra, Flipkart etc. Wallets that this brand makes have beautiful designs and stylish upper cover. You should own a Tommy Hilfiger wallet at least once.
Bestseller No. 1
Sale
Bestseller No. 2
Bestseller No. 3
Sale
Bestseller No. 4
Sale
Bestseller No. 5
Wildhorn Wallets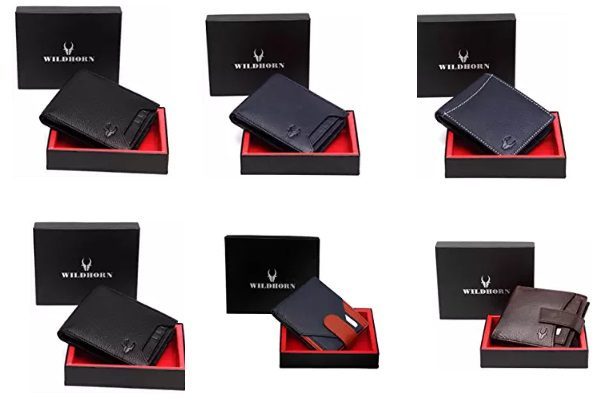 This brand may not be as popular as the other brands, but indeed the products are very durable. The material that they use is long lasting. This Indian wallet brand for men has attractive designs. You can surely get one for yourself that suits your requirement, budget and preference. The multiple compartments can be used to keep your currency, Credit cards, Debit cards and ID proofs. The prices are also very affordable for this brand.
Woodland Wallets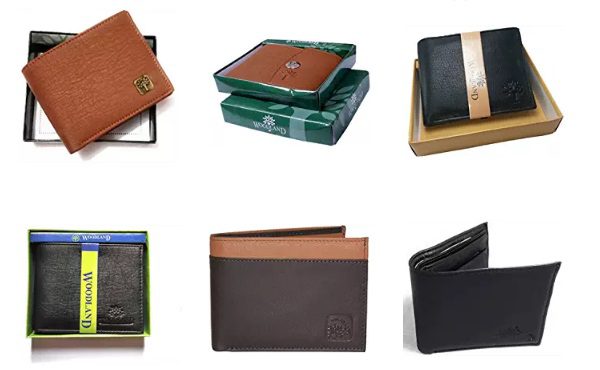 You don't need any introduction for Woodland as a brand and their wallets are also popular. The brand is well known for their other stuff like shoes, belts etc. Their wallets are one of the most selling products. The genuine leather material that they use makes their wallets stand out from the rest. It can be a style statement, if you carry a Woodland wallet. It not just makes you look classy, but it also makes you feel that you are using the best men's genuine leather wallet. They offer multiple designs like tri-folds and bi-folds, so you can choose the one that you like. Due to the genuine leather material woodland wallets last longer than the PU material wallets and men's purses.
U.S. Polo Assn. (USPA)
U.S. Polo Assn. is the official brand of the United States Polo Association (USPA), the non-profit governing body for the sport of polo in the United States. With worldwide distribution through over 1,000 U.S. Polo Assn. branded stores, independent retail, department stores and e-commerce, the U.S. Polo Assn. brand offers apparel for men, women and children, as well as accessories, footwear, travel and home goods in approximately 150 countries worldwide. The Association's trademarks and logos registered worldwide are managed by USPA Global Licensing, Inc., a wholly owned subsidiary of the USPA.
Titan Wallets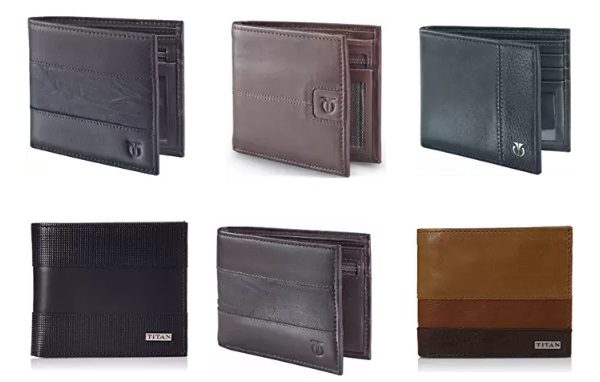 Yes, Titan is a watch brand in India that is immensely popular but they do have a wallet category from the same brand. Just like Titan watches, their accessories are also best seller in India. The best thing is that they are pocket friendly and can be as expensive as you need. The stylish designs look something that will entice you. Most of the designs are kept minimal and simplistic. Therefore, this brand is good for getting mens minimalist wallet .They are the most popular and durable wallet brands for men in India. The formal design that they have is quite attractive and looks classy.
Sale
Bestseller No. 1
Sale
Bestseller No. 2
Bestseller No. 3
Sale
Bestseller No. 4
Bestseller No. 5
TITAN Brown Leather Men's Wallet (TW106LM1DB)
Stylish and Elegant Design, It also has a sim card and photograph holder.
100% Original and 7 days Return
Material: Leather. Tanning: Chrome tanning
Note: Leather care: Avoid hard stains, Wipe with soft moist cloth
Hidesign Wallets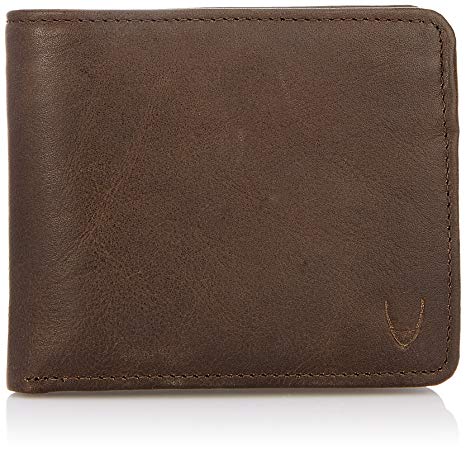 Founded in 1978 as a two man workshop, Hidesign has grown into a global brand recognized for its quality, ecological values and personalized service. By keeping its focus on a classic contemporary look, Hidesign caters to the savvy and sophisticated urban professional. The leather collection includes handbags, clutches, briefcases, laptop cases, wallets, belts and garments.
Sale
Bestseller No. 1
Sale
Bestseller No. 2
Sale
Bestseller No. 3
Sale
Bestseller No. 4
Sale
Bestseller No. 5
Hidesign Women's Wallet (Blue)
Made from sustainable Leather
Individually crafted,we believe human hands have soul
Always original, Unconventional sophistication
Urban Forest Wallets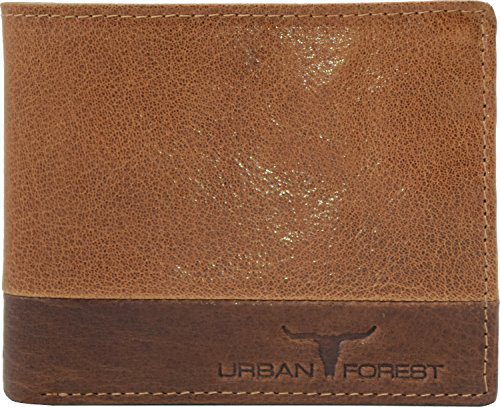 Stylish leather bags and wallets in superb quality genuine leather. With a selection of natural finishes from buff crazy horse leather to a soft nappa finish the leather will develop its own patina as it ages with use. The natural imperfections and blemishes should be seen as a sign of a genuine leather product.
Quality craftsmanship and an exacting attention to detail creates a range of bags and wallets to meet your needs.
Puma Wallets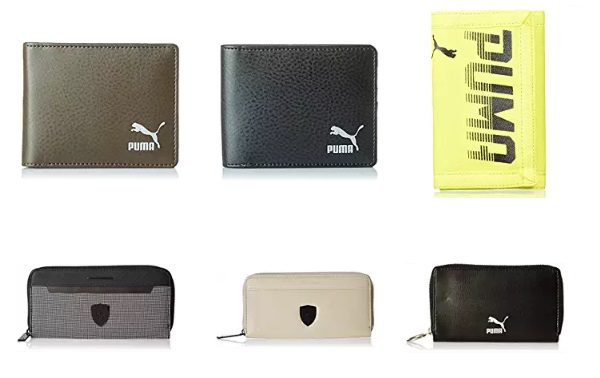 The sports giant makes sportswear and related accessories for men. You just cannot go wrong with a Puma wallet for men. Puma wallets are available in various styles, colors and designs like you can have men's wallet for multiple cards, cash, coins and multiple slots. The only thing you have to keep in mind is the style and the size that you would like to have. As, I told you you can even have wallet with phone case design as well. The durable material of these wallets can make them last longer until and unless you wish to go ahead and change them. It is the best men's wallet brand in India. In fact, they offer the best quality men's leather wallets too.
Sale
Bestseller No. 1
PUMA Unisex-Adult Wallet Black
Material: Polyester
Color: Puma Black
Care Instructions: Wipe Clean With A Damp Cloth When Required
Package Content: PUMA x One8 Premium Wallet- Black
Sale
Bestseller No. 2
Sale
Bestseller No. 3
Sale
Bestseller No. 4
Sale
Bestseller No. 5
Louis Philippe Wallets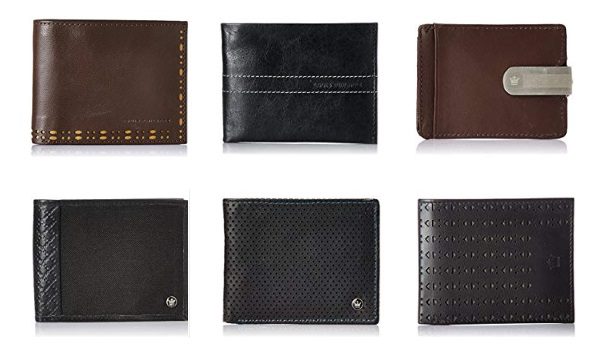 Now, if you're wondering, Louis Philippe, is an international brand then let us tell you, that it is that is under the Aditya Birla Group as well. Yes it is! They offer quality formal clothing for men and similarly their wallets are also something that you would love to possess. That attractive logo looks extremely good and classy. They have formal and casual styles of wallets, therefore choosing the prefered one will be easier. Additionally, the premium brand uses top quality material with extra durability. The top notch quality speaks about its class from every corner of these wallets.They offer the best quality men's leather wallet.
Sale
Bestseller No. 1
Sale
Bestseller No. 2
LOUIS STITCH Legendary Duotone Brown Mens Wallets RFID Blocking Italian Leather Wallet for Men Gents |Italy_W05| |American Walnut|
Construction : Royal English Italian Design; Made From Oil Pulled Italian Leather By World'S Best 3Rd Generation Of Craftsmen

Interiors : Fits All International Currencies; Inside Made Of Italian Suede Leather

Durability & Safety: Ultra Strong Fibre Stitching; Rfid Protected Complimentary Linseed Leather Gel

Exteriors : Ultra Graciuos; Superb Finishing & Shine. Best Gifting Option; Amazingly Packed(See Pics); Warranty : 1 Month Of International And Domestic Product Warranty. T&C Apply

Pocket Description: Coin Pocket; Style Name: Classic
Sale
Bestseller No. 3
LOUIS STITCH Mens Weed Green Italian Saffiano Leather Wallet RFID Blocking Card Holder Multiple Slots Handcrafted Premium Wallets for Men Boys Note Cash
SMART DESIGN: This bifold wallet for men has a unique easy to use and carry design with an impressive storage capacity: 1 transparent front pocket with special card puller, 3 credit card slots, with 2...
GENUINE SAFFIANO LEATHER : Because You deserve the best in quality & craftsmanship, our wallet is made from premium Saffiano leather, which is equally luxurious as it is long-lasting. Saffiano is a...
RFID BLOCKING TECHNOLOGY: Keep your data, personal information and identity safe and secure during travel or work. We are very serious with our customer's personal security, which is why our wallet comes...
ONE OF A KIND & LIGHTWEIGHT: At 3.6" x 4.32" this Stylish men's wallet is light and compact yet boasts plenty of room and capacity. It was designed for the man on-the-go - the adult that appreciates...
Warranty : 1 month of International and Domestic product warranty. T&C apply
Sale
Bestseller No. 4
LOUIS STITCH Mens Wallet Brown RFID Blocking Italian Leather Wallets for Men Ultra Slim Credit Card Holder |Prague_Eubr|
Construction : Royal English Italian Design; made from oil pulled Italian leather by world's best 3rd generation of craftsmen
Interiors : Fits all international currencies; inside made of Italian suede leather
Durability & Safety: Ultra strong fibre stitching; Rfid protected Complimentary linseed leather gel
Exteriors : Ultra graciuos; superb finishing & shine. Best gifting option; amazingly packed(see pics)
Warranty : 1 month of International and Domestic product warranty. T&C apply
Sale
Bestseller No. 5
LOUIS STITCH Mens Dark Grey Italian Saffiano Leather Wallet RFID Blocking Card Holder Multiple Slots Handcrafted Premium Wallets for Men Boys Zip Closer
SMART DESIGN: This bifold wallet for men has a unique easy to use and carry design with an impressive storage capacity: 2 credit card/debit card slots, with 1 full length zip pocket ,2 cash compartment....
GENUINE SAFFIANO LEATHER : Because You deserve the best in quality & craftsmanship, our wallet is made from premium Saffiano leather, which is equally luxurious as it is long-lasting. Saffiano is a...
RFID BLOCKING TECHNOLOGY: Keep your data, personal information and identity safe and secure during travel or work. We are very serious with our customer's personal security, which is why our wallet comes...
ONE OF A KIND & LIGHTWEIGHT: At 3.4" x 4.32" this Stylish men's wallet is light and compact yet boasts plenty of room and capacity. It was designed for the man on-the-go - the adult that appreciates...
Warranty : 1 month of International and Domestic product warranty. T&C apply
Top Luxury Men's wallet brands
Here's an updated list of the top luxury wallet brands for men that you can invest in.
Montblanc
Hentley
Harber London
Bottega Veneta
Bellroy
Bally
Louis Vuitton
Hermes
Goyard
Tom Ford
Dior Men
Gucci Wallets For Men
Christian Louboutin
Coach
TUMI
Givenchy
Balenciaga
Paul Smith
Berluti
Comme des Garcons
Armani
Dolce & Gabbana
Alexander McQueen
Burberry
Before You Buy Wallet: 8 Things to Consider When Purchasing a Wallet
Who knew that choosing a good wallet could be so hard? Well, it's really not that hard but we encourage you not just to grab the first wallet that appeals to you (probably because of how it looks) and then toss it into your shopping cart. So, slow down a bit, and consider the basics of finding the right wallet for you.
1. Simplicity is Best
A simple, neat wallet is usually the best buying option for many men. Wallets come in a wide variety of colors, designs, and styles, but a wallet in a plain color is good for casual and formal events. A cheesy wallet won't reflect as well on your personality.
2. Size
Choosing the right size wallet is another important part of the buying process. Again, don't go overboard, because a fat wallet filled with stuff isn't necessarily an attractive look. It's also harder to fit into your back pocket and creates a bulge in the wrong area of your trousers.
Buying a smaller wallet means, for many men, scaling back on what they usually carry, i.e., credit cards, receipts, restaurant gift cards, library cards, ID … you name it. In most cases, you'll be surprised by how much less you can carry and how nice it feels to have a slimmer, uncluttered wallet.
3. Type
Wallets come in many types and the type you choose generally depends on how you plan to use it. Here's a quick rundown on some of the more popular styles:
The classic bifold is one of the most commonly used and popular wallets available. A bifold allows you to access your cash and card with the lift of a flap. Bifolds have a slim design and don't feel as if you're sitting on a brick all day.
What sets the trifold apart from other types of wallets is the multitude of compartments contained within it. If you carry more cards than the average person, a trifold is an excellent choice. However, be wary of stuffing your trifold too full of stuff because it can become uncomfortable to sit on for long periods.
If you prefer a minimalist design and carry a limited number of items, then a money clip is a good option. Money clips are small pieces of plastic or pliable metal designed to hold a wad of cash together. If nothing else, using a money clip is a great way of organizing your cash. The downside is that money clips generally don't protect your money as well as other types of wallets.
Modern minimalist wallets combine the best elements of money clips and credit card holders. They're designed to reduce the number of items that can one can jam int a wallet.
Wallets come in a variety of materials: leather, canvas, cotton, polyester, etc. Each type of fabric has its pros and cons, but we think leather is best. And leather wallets typically consist of two types of leather:
Full-grain leather is thicker and more durable than other types of leather because it's not overly-processed.
Split-grain leather is lower quality than full-grain leather and consists of a composite material in which the top layer closely resembles full-grain leather while the bottom layer is a thinner form of leather (split-grain). Split-grain wears more easily than full-grain and isn't as durable.
4. What's In Your Wallet?
A wallet's functionality is determined, in large part, by its compartments. Determine how much you tend to carry in a wallet before you buy. If you carry a lot of items – remember, the simpler the better – then look for a wallet that has all the necessary slots. Another nice feature you'll find in many wallets are transparent pockets in which to hold your identification cards, such as your driver's license.
5. Match your Wallet With Your Wardrobe
Choose your leather wallet to best match what you wear most of the time. If you wear suits, then a wallet with a darker finish adds an element of sophistication. If you wear jeans most days, go for a lighter leather wallet.
6. There's One For Every Season
No one dresses the same all year round, especially if you live in a region in which the four seasons often bring radical weather changes. In the summer, for example, you should carry a slimmer wallet that will keep your shorts and pants from sagging (if you're not wearing a coat that has pockets for storing your wallet and other items). And sitting all day on a fat wallet can wreak havoc on your lower back and spine alignment.
7. RFID Technology
RFID technology protects you from credit card and identity theft. Many wallet manufacturers now include it in their product designs. You'll pay more for a wallet with RFID, but it can save you a lot of money and aggravation in the future.
8. Price
There are wallets to fit every man's budget and it's important to determine how much you want to spend before selecting your wallet. While a higher price doesn't ensure a better wallet, you also shouldn't cheap out and by a wallet of clearly lesser quality. Instead, think of your wallet as a long-term investment that will last many years.
Choosing the wallet that's right for you is challenging when given all the brand and options for you. We hope our list of the best wallets for men will help guide your decision-making.
Men's Wallet Types:
Basic Billfold
Depending on your interests, wallets can be bifold or even trifold. Whatever the case may be, probably 90% to 95% of consumers including us use it. However, there are many options available in the market so here is a variation of the billfold. The ancient and simple wallet built for men. The billfold wallet usually comes in two types of typical varieties:
Bi-fold – This is where one fold consists of two equivalent sides to place in the essentials.
Tri-fold – This is where two folds typically contain 2 sides which overlap the middle part with inserts in order for you to place in cards and other important necessities.
These types of wallets are produced using dark leather wherein you can notice three small slots; those are for storing guitar picks or even spare change. There are multiple wallets out there which are very different and suitable to the individual.
We recommend purchasing a billfold wallet as compared to others due to the many advantages which come along with it. The billfold wallet is the type of wallet that enables you to use it in any environment you find yourself in, and is acceptable as well. Hence, should consider it as your main wallet. It surely is a 'timeless' wallet type if you would term it in a phrase.
Passport / Travel Wallets
We feel that these wallets on an occasional level are wonderful for keeping all significant and important information/documentation and essentials in a suitable compact item.
It is understandable how passport wallets are much larger compared to old varieties which are used to hold documents which are essential for travels. This is much better compared to having loose paperwork scattered within your bag.
In terms of extra security, most of the travel wallets also come with a specific clip which dispirits thieves who would try to attempt to steal and take hold of your goods.
So, on a general note, we do suggest buying a travel wallet for certain occasions where they may be needed or necessary.
Long Wallets
The chief perk of using a long wallet is its capability to store bills flat, without having the need to fold them.
With this type of wallet, consumers are not meant to place them inside pant pockets. Instead,a suitable position might be a briefcase. There are few people who suggest placing long wallets in the rear pocket of their pants, but we feel like that option is a bit less flattering and insecure.
Given its unsuitability, we would not suggest in attaining this type of wallet for use.
Sports Wallet
This type of wallet is fantastic for those users who tend to move from one place to another really quickly, such as outdoor sales. It has got velcro as material and also includes zipper as a feature to lock up contents pretty well. Moreover, the sports wallet is designed to be water resistant or even waterproof and is hence, suitable and appropriate for consumers who move around a lot outside.
Travel Wallet
For those who are interested in travelling, he/she would want important documentation in his/her wallet such as a passport, and this wallet, undoubtedly, is being designed specifically for its use and size. Wallets such as the Kenton Sorenson is a similar version to this type of wallet but the style is a unique one.
Not only does it hold passports and other important ID, but is also capable of storing credit cards. However, it is obvious that it would expect to have more room hence, we can declare that it is more of a wallet meant for travelling. But depending on a person's profession, it is safe to assume that it is designed specifically for those who jump between countries and a business individual who might spend most of his time in the airport.
'Money Clipper' Wallet
These type of wallets are for those people who might move from one place to another, and if he doesn't require a passport when travelling, then a money clip can be used, which is attached to the wallet.
Super Thin Wallet
In our lifetimes, we have encountered thin wallets. Using these type of wallets ensures that man to carry his main necessities which are bare minimum.
For example, we can review the Duluth Trading Company and observe their tiny wallet which is thin enough to carry credit cards and ID. However, by contrast, you can notice that these type of wallets fit directly into the front pockets and not the back.
How to Take Care of Your Leather Wallet So It Lasts a Long Time
It's important to look at your wallet as a long-term investment and not a product that you'll have to replace frequently. While you may spend more on a quality wallet, your return on investment is much higher.
But you have to do your part.
Getting the longest lifespan possible from your wallet also comes down to how well you take care of it. A well-maintained wallet can last you many years and save you hundreds of dollars. Here are some things you can do to make sure that you're getting the most life from your wallet:
Don't Overload It
Stuffing your wallet full of everything that fits in it, from credit cards to year-old receipts to business cards, wreaks havoc on it and will decrease its lifespan. Overloading your wallet stretches out the leather grain and may cause irreparable damage.
The only way to avoid wallet-overloading is carrying only the most necessary items. Give it a good cleaning once a month, or even more frequently, to keep it from becoming too fat.
Don't Sit on It
OK, so those pockets in the back of your pants are ideal for carrying a wallet. But that doesn't mean you have to use them for that purpose. Sitting on your wallet all day puts undue pressure on it while causing it to wear out prematurely. Besides, sitting on a wallet becomes a pain in the ass (literally) and can mess with your back and spine alignment. Try carrying your wallet in a front pocket of your pants and notice the difference.
Clean & Condition It
Even if you conceal your wallet in a pocket – and we hope you do – it still can accumulate grime and dirt through daily use. Regularly cleaning and conditioning will help it to last a long time. When a stain or dirt first appears, use a damp cloth to wipe it off. If it has already set in, you should then use a leather conditioner to ease it out.
Never use soaps and detergents to clean your leather wallet because they may affect its composition and leave stains that are impossible to get out. While cleaning your wallet is essential for keeping it in the best shape and ensuring its longevity, there's also such a thing as cleaning it too much and causing damage.
Cracks in the leather are a sure sign that your wallet is too dry. You can remedy it with a leather conditioner or cream that provides needed moisture. Apply it with a dry, lint-free cloth and gently rub it into the leather until it's no longer visible. It's a good idea to condition your wallet regularly to keep it from becoming overly dry.
Keep it Free From Water And Other Liquids
Cracks can appear when leather gets wet and then dries. Do your best to keep it away from water and other fluids but we understand that accidents happen.
Your best strategy when your wallet gets wet is to take action as quickly as possible. Pat the moisture with a dry cloth and then allow it to dry at room temperature. You can utilize the breeze from a fan to hasten the drying process, but don't use a hair dryer or put it close to a heat source; doing so can cause permanent damage.
The good news is that waterproofing sprays are available that help protect your wallet from water damage. Use these sprays sparingly – like once or twice a year sparingly – and you'll love the results.
Use Leather Polish if You Wish
While using leather polish isn't a mandatory aspect of leather wallet care, it will provide a nice finish and adds an extra bit of moisture that's helpful when your wallet becomes too dry.
Read More >> LB Smart Wallet Review
Wallet? Money Clip? Card Holder? How They StackUp
Wallets have a history that dates back thousands of years but they've come a long way since. Today's wallets feature many innovations – RFID technology comes to mind – and are lighter and more minimal than ever as many men move away from bulky design to slimmer ones.
Wallets aren't the only game in town, however, what with money clips, card holders, and other available means of transporting important items like cards, cash, and your ID. But wallets still hold their own against the "others," no doubt.
Wallets vs Money Clips
Money clips represent the bare minimum for carrying cash, and don't have the extra bulk of an overstuffed wallet that can become easily visible in your pants pockets. If you so choose, you can carry larger bills in a money clip instead of a wad of singles to also help keep your wallet from becoming a brick in your trousers.
Most money clips can carry up to 20 folded banknotes and are more versatile than you'd think. And magnetic money clips allow you to carry plastic cards; just be careful that the metal and magnetic components of the clip won't damage ID cards or the swipe strips on credit cards.
Money clips are small and sleek, which is a big part of their appeal to many men. They force you to cut down on what you carry with you in your everyday life, or when you make a quick trip to the store and plan to pay with cash. They're also easy to access and don't require much more effort beyond pulling your cash from the clip.
One of the disadvantages of a money clip is that you're more limited in your choices of styles and designs.
Wallets, meanwhile, are filled with possibilities, not only regarding styles, designs, and the material they're made from, but also in that they allow you to carry a multitude of items. You can find wallets that carry from 20 to 60 plastic cards, not to mention the pocket in which you can carry your cash.
Wallets can also serve as something of a fashion statement. Certain wallets pair well with casual wardrobes, others with more formal wear, while some are versatile enough to fit with both styles.
One of the main complaints many men had about wallets in the past – their bulkiness – has gradually faded thanks to the advent of slimmer, minimalist designs that, A) aren't as obvious when in pants pockets, and B) don't cause lower back pain and discomfort if you sit on them for extended periods.
Wallets vs Credit Card Holders
Credit card holders are, like money clips, smaller than wallets but often made from the same types of leather. They're also like a money clip in that you're limited in how much you can carry in them, but that's the basic idea: you carry only the cards you must have in everyday life (which experts say is probably less than you think).
Credit card holders also are easy to access and won't bulge out of shape like a wallet. Their disadvantage compared to wallets? It's the same disadvantage share by money clips, i.e., they aren't equipped to carry as much stuff.
Why We Chose These Products As The Best Wallets For Men
The wallet has come a long way in the past several years and consumers benefit from the abundance of buying options. Choosing the right one for you depends on a variety of factors, all of which we wanted to take into consideration when selecting the ones for our list of the best wallets for men.
Our criteria included a wallet's features – and more isn't necessarily better – as well as the quality of its design and craftsmanship, and the reviews of others, particularly the reviews of customers. Durability is another important part of a wallet's overall value, while other considerations such as RFID technology, were taken into account, as well.
Things a man should always carry in his wallet
When it comes to the things a man should carry in his wallet, less is more. Because after all, you don't want a bulky wallet to distort the outlines of your ensemble.
However, before we list down the essentials a man should always carry in his wallet, let's be clear about the fact that a wallet should not be stuffed with things that are are not regularly needed and indispensable to have on the person at all times.
Keeping that in mind, here's a list of things a man needs to carry in his wallet:
One credit card and one debit card is all that you should have in your wallet.
Keeping some form of government-issued ID is extremely important. It could be your driver's license, Aadhaar Card or Pan Card.
If you live in a metro city and frequently use public transport, you should always carry a transit/metro card in your wallet.
Always keep some emergency cash in your wallet.
If you are a working professional, you should always carry 2-3 business cards in your wallet.
Always carry a medical insurance card in your wallet. Should anything untoward happen, it's good to have your insurance information on hand.
Which brand wallet is best for men in India?
There are 8 different types of leather used for making wallets. They are Full-grain leather, Top grain leather, Genuine leather, Suede leather, Exotic leather, Nappa leather, Bonded leather, and Artificial leather.
How long does a leather wallet last?
Good quality leather wallets have a long life and they are hard to wear. Genuine leather wallets are known to last for 10 to 20 years
How do you take care of a leather wallet?
You can follow 3 simple instructions to take care of your leather wallet – Never over-stuff your wallet, Never sit on your wallet, Always use the right products to clean your wallet.
Which brand of leather wallet is best?
Tommy Hilfiger is an American Brand is known for manufacturing apparel, footwear, and accessories. Tommy Hilfiger brand has the best leather wallets for men. Their wallets are classy and elegant. You can choose from luxurious designs and convenient structures at reasonable prices. Apart from the design, pay attention to the number of compartments, cardholders, and slip pockets. You get outstanding leather wallets with pops of contrast colors, excellent design, and sufficient card slots.
How to choose the best men's wallet?
When looking to buy the best men's wallet make sure you are keeping the four major factors in mind – Wallet fold, Wallet material, Card slots, Pockets and the Cost.
Conclusion
We'd also like to hear from you. What type or brand of wallet do you use? Why do you like it? Have you used any of the wallets on our list? We welcome your feedback and suggestions.