Here we are listing the top 10 best electric shaver in India for the year 2017. Technology has given way to new electric shavers that are taking place on traditional shaving razors.These days its a good idea for a man to have a grooming set which can be easily carried around while traveling. Electric shavers meet the requirement as they are easy to carry and they work as cordless after charging. Also the electric shavers give you the option for wet or dry shaving.
Best Electric Shavers In The Market
Best Electric Shavers 2019
There are a number of factors to be considered before purchasing an electric shaver. Those factors are shaver's nature, features, style, design, and comfort. Our top 10 list takes a look at the Best Electric Shavers available, from the shaving experience to the comfort level. And this list will help you to choose the electric shaver which suits you the most. I recommend you to read our Electric Shaver Buying guide below before making a purchase.
Best Electric Shavers 2019 Reviews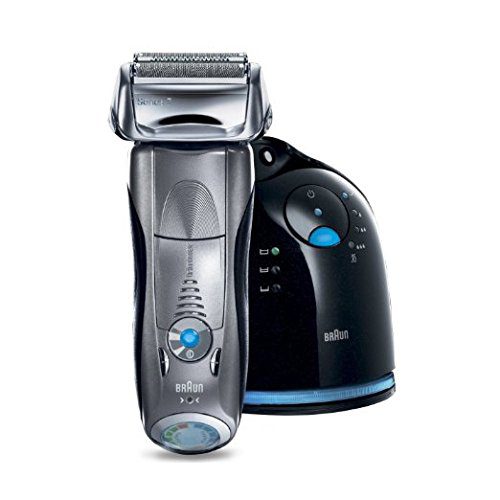 Our first electric shaver in this series comes all from German Tech Industry known as Braun. The Braun series 7 is no doubt the most popular series ever built by this company and the model 790cc is the most sold electric shaver of all time. Undoubtedly, it is still the best electric shaver out there and number 1 in our list. The shaver provides amazingly close and smooth shave as compared to others in our lineup. Series 7 790cc is quite different in terms of features from other electric shavers. The face of this electric shaver has 3 trimmers. Two of them are called "OptiFoil" while the one within the other two, is called "ActiveLift".
| | |
| --- | --- |
| Pros | Cons |
| Budget Friendly Flexible and Pivoting Head Personalization Modes Solid Built Quality Automatic cleaning and charging dock | Absense of Wet&Dry Technology |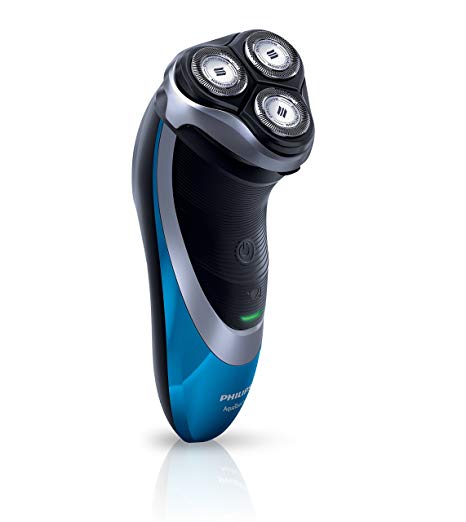 Philips AquaTouch AT890/16 is a great electric shaver from Philips. Its actually the best in the lot from the Aqua touch series of shavers and costs slightly higher than other products in the series. the AT890 glides smoothly which is especially good at the curves on the face which are usually difficult to handle. You have to really streach your skin to get a good shave bu other electric shavers. Here the AT890 will perform better that the rest. The product has dual precision shaving head that gives the clean shave and helps you target even the shortest stubble. This dual blade helps in lifting the hair to get a close cut.
The shaver has a good battery that gives you around 55 minutes of power for cordless operation. The charging speed is also very good and you can quickly charge the shaver for a single quick shave in less that 4 minutes. It also comes with handy display with 2 LED indicator which will tell you when the battery is full or running low, also it indicate if the appliance is charging currently.
The design is ergonomic and the ribbed rubber finish at the handle provides good grip. Its very light weight making the handling very easy. Overall its the best electric shaver in India and we would highly recommend this product.

Braun Series 9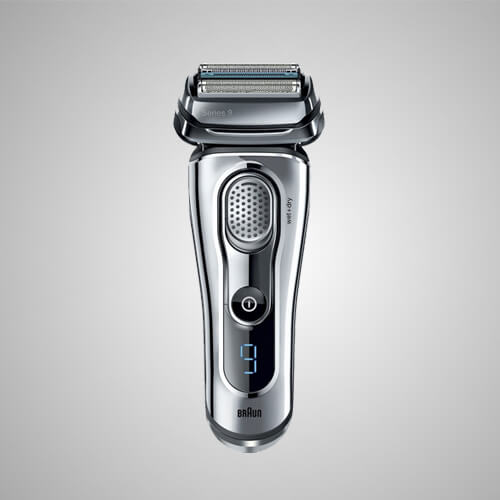 This next model is technically a huge price drop. But at $250, you're still paying a hefty amount. It's a bit more wallet friendly, but not a ton. However, it's a great option if you tend to let your stubble grow a little too long, or if your hair just grows incredibly fast. Some reviews go as far as to say it can get through a 3 day stubble, but obviously that's going to vary based on how fast your facial hair grows.
For some of us, even a $15 dollar shaver can do the trick. So if you're someone that simply doesn't grow much, or is very on top of shaving, the Series 9 might not be worth it. It's still a lot of money, but won't get as close as the Arc 5. On the other hand, if you have very sensitive skin, the Series 9 does beat out the Arc 5. In fact, this is one of the most comfortable shaves we've gotten out of a foil trimmer.
The metal doesn't heat up, and you're left with fresh feeling skin, and minimal irritation. Unfortunately, it does have one major flaw in the comfort department: Unlike most wet/dry shavers, the Series 9 CANNOTbe use with shaving cream.
You can still use it in the shower, making the already pleasant shave just that much better, but the cream factor might be a deal breaker. Especially if you're concerned with ingrown hairs, shaving cream is a life saver.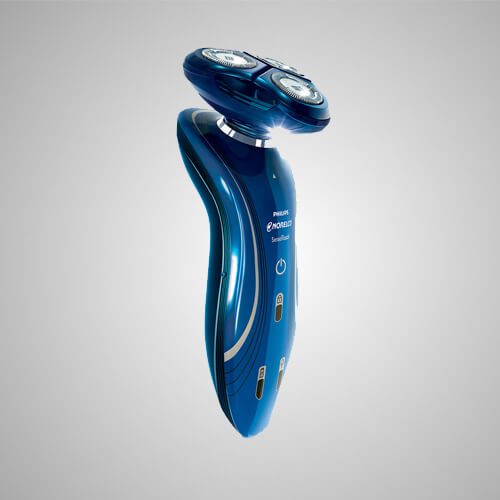 Next up we have the best electric shaver for a money savvy readers. Not only is it the best we found under $100 (we do have cheaper ones, however), but it's the only rotary shaver that made the list. It's not that rotary shavers are bad. In fact, Philips Norelco actually offers a few great ones. But they tend to be priced way above what they're actually worth. 6100 fixes that.
So, if you're more about comfort and convenience (without breaking the bank), the 6100 is your best bet. It's going to ride your jawline nearly perfectly, and really get to almost every hair, even if it won't take it to the skin.
If you are very sensitive, this is actually a great wet shaver. The only difference in shave you'll notice is irritation. With the 6100, you're getting an amazing electric shaver for under a fourth of the price of a high end shaver. Yes, the Arc 5 is better, but it is not 4 times better.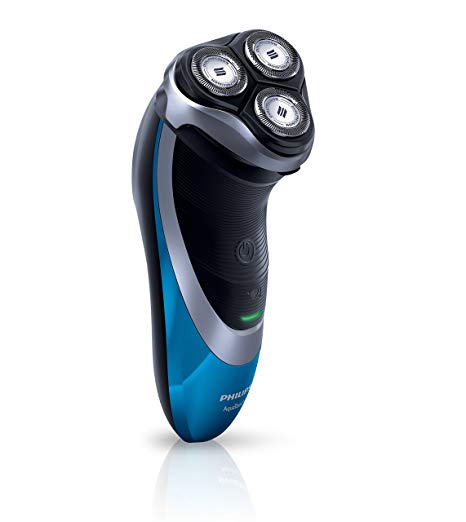 Finally we have a non Philips electric shaver in our top 10 list, This is Braun Cruzer6 Face Mens Shaver which is a two in one product and gives you both shaver and trimmer.The shaver uses SmartFoil technology for providing good shaving experience. The trimmer provided can be adjusted in length and it can also be twisted to reach the curves and edges of your face.
The overall design is good and its features solid sealed body which makes it durable. It comes with a detachable comb which is unique feature because this is not available in any other shaver in the list.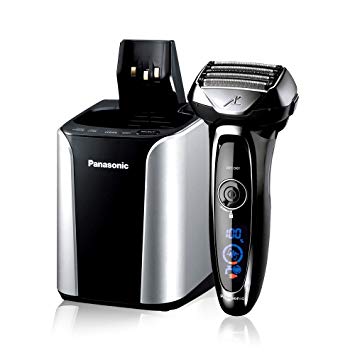 When it comes to electric shavers, Panasonic has made a name for itself by providing some of the finest electric shavers available in the market. Albeit some might consider them to be somewhat on the expensive side, they make it up for the price by offering a great performance, and value for money. Previously, the ES-LV81 was among our favourite electric shavers available in the market, however, the much better, upgraded model called the ES-LV95 has dethroned it.
The ES-LV95 by Panasonic is made for people who prefer an extremely clean, and close shave. I know many claim that the manually done shaving is much better, but this electric shaver is here to change the game. Upon shaving, I figured out that the shaving came out very natural, and extremely close, making up for a skin that was smooth to the touch, and even all around. Not to mention, shaving with this shaver is super-fast, resulting in a lot of time saved.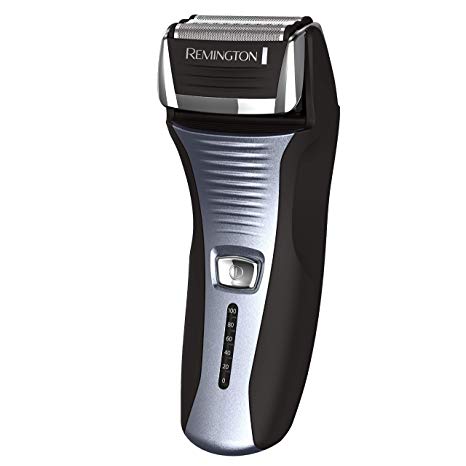 There are plenty of men (we'd guess it's the majority) who don't want to spend a lot of money on their electric razor – they want a good shave for a low price. Our suggestion for that large group is this Remington shaver.
The F5-5800 delivers the closest shave you can find with an inexpensive electric razor, primarily because of the "intercept trimmer" between the two foils which grabs longer hairs and trims them down to the level of the rest of the stubble on your face, to then be cleaned up by the blades.
The foils are also allowed to float independently, so they can move along the contour of the face easily.

A Little History: The First Electric Shaver
The long history of shaving begins painful. Early cave paintings show men cutting their beard with sharp rocks or even sea shells. A rather clumsy way of making oneself presentable, and a dangerous one as well.
It is a far journey from there to the invention of the electric shaver. Jacob Schick was the creative mastermind who came up with it, an American entrepreneur who was, deep down, stressed out, basically. Having to visit the barber every other day was simply too much for him. King Camp Gillette shared Schick's aversion as Gillette himself had just invented a new type of razor. Schick, however, wanted to push Gillette's advancement even further.
He developed different prototypes but the early ones were all failures. If he hadn't had so much free time on his hands (he couldn't leave his bed for almost a year as he had fallen ill), the project of the electric shaver might have died just then.
But in 1929, Schick presented the world its first electric shaver. But the world was not intrigued and no manufacturer wanted to collaborate with Schick. The economic crisis of the day might have played a role in this, but on the other hand, Schick's electric shaver was clunky and a very blockish piece of equipment. It took another two years for a more user-friendly model to be ready for production. These two years, however, almost bankrupted Schick. But fortunately, the new razor gained popularity quickly and until the year 1937, 1.2 million razors were sold.
There are those who opt for the convenience, versatility and "safety" of electric razors, and those who prefer the time-honored, less-expensive and usually-closer manual shave. Over time, technological advances have allowed the best electric razors to deliver an experience almost as satisfying as a traditional wet shave – minus the sense of masculine accomplishment you can only get by lathering up and nicking your chin a few times, of course.
Shaving is an activity that should be done regularly by the urban man. But in the era of super busy as it is now, this activity needs to be done quickly in order not to hinder your daily schedule. The easiest way to shorten the time to shave is to use an electric shaver. But before you buy one product, here are some things you need to consider if you are going to buy an electric shaver products in order to get the final result is the maximum as well:
The type of beard and mustache: Feel the texture of the beard and your mustache. If smooth, meaning you can use an electric shaver head with one knife. If rough, try searching for an electric shaver with 3 blade head.
Ease of use: Do not choose an electric shaver simply because its features are plentiful. Choose a shaver easy to use and fit with your lifestyle. In essence, the shaver should really be able to shorten your shaving time.
Waterproof Shaver: The electric shaver can indeed be used anywhere, but if you just shave in the shower, electric shaver waterproof is the best choice.
Select Razors Accordance with Your Characters: Not all electric razor can fit with your character. You should really pay attention to which type according to your character. In essence, the shaver should really be able to shorten the time you shave, so do not ever buy an electric razor just because it has sophisticated features.
Features automatic cleaning: As usual shaver, electric shaver also needs to be cleaned. So that your time is not wasted to clean up, just look for the shearer with automatic cleaning features.
Below is the table which shows the top 10 best electric shavers 2017. Each and every shaver is chosen by our specialist reviewers.
How to Choose an Electric Razor
When you're looking to buy a brand new electric shaver, you're going to be swamped with hundreds of different brands and models and they all promise the same thing: A smooth, comfortable, clean shave. But which ones really deliver? Which one is the right shaver for you?
Any time we get angry or regret a purchase we make it's because we had a certain expectation for the product and it didn't deliver on that expectation, at all!
Think about it like this, when you go to McDonalds and order a meal, you're satisfied with your food because you're not expecting a 5 star meal, you're expecting fast, cheap and OK tasting food. Now if I told you I'm bringing home food and it's 5 star restaurant quality and I show up with McDonalds, you'd be sad, angry and regretful. (I know my wife would be!)
So with that in mind, let's think about what we're EXPECTING from our purchase of an electric shaver.
Do we want an electric shaver that gives a CLOSE SHAVE above all else?
Do we want an electric shaver that causes NO IRRITATION on our sensitive skin?
Maybe you want an easy to travel with electric shaver that's easy to carry and use on the go.
Whatever your needs are, we've thought of it, tested for it and wrote it down for you, so you know that when you make a purchase we recommend for your new electric shaver, you're getting something that will live up to your expectations.
Electric vs. Manual
Electric razors have a handful of benefits over traditional manual razors and shaving cream. However, if shaving cream is keeping you tied to a manual razor, you'll be happy to know that you can use shaving cream with many electric razors too.
The most obvious benefit of electric razors is how fast shaving with one can be. You can even do it on the go if you shave dry, or once you get to work on days when you run out of time in the morning, which makes them incredibly convenient.
Electric razors don't have to be replaced often, like manual razors do. They're also rechargeable, so as long as you make sure to charge yours on a regular basis or just keep it on the charging dock, you'll be able to grab it and shave away anytime.
Electric Razor Technology
All electric shavers provide you with a shave, but they aren't all created equal. The right type of electric razor for you depends on many factors, but you should first determine if you want to shave with a rotary or foil razor. They'll both give you a good shave, but you might prefer one over the other depending on a few different factors.
A rotary electric razor has heads that move in a circular motion. As you also move the razor in a circular motion on your face, it cuts the hair by slipping it into the small openings on the razor heads. A rotary electric razor is best if you have thick facial hair and it grows in more than one direction.
A foil electric razor's blades are covered by a thin layer of metal. The blades move along your face and cut your hair by capturing the hair in its slots. This type of razor gives you more precise trimming than a rotary razor when you shave your sideburns or other straight edges, but if a rotary razor has a precision trimmer, you can get that precise line just as easily with it. A foil razor is more effective for those who have fine hair that all grows in one direction.
Electric Razors: How We Tested, What We Found
Electric shaver manufacturers market their products as the one that gives you a close, smooth shave, both the most comfortable and the quickest. We tested each of the electric razors on our lineup to determine the accuracy of these claims.
Our in-house testing included scoring the performance and ease of use of each electric razor on our lineup. We also rated each razor by its overall design and comfort level for when you hold it.
The performance test covered the smoothness, irritation, problem areas and the amount of passes it took for the tester to get a close shave with each razor. We also took into account with each razor how long the tester's facial hair was prior to the shave test.
The ease-of-use test covered how comfortable the razor was to hold and how light it felt. We also looked at how easy the controls on the unit were to access.
What Else Is Important in Selecting an Electric Razor?
If you want to stay smooth, without facial irritation, you simply MUST go high-end when electric razor shopping. That's because, despite decades of product development, and billions spent in research, they've really only recently started to crack it, and even then, only on the real flagship devices from each of the half dozen brands that dominate the sector.
Aside from performance and ease of use, there are other factors to consider before you determine which electric razor is right for you. You should consider the following criteria before choosing an electric razor.
Battery
Some electric shavers allow you to use them while they're plugged in, but if you shave on the go, you won't have that option. This is where the cordless running time comes into importance. The best electric razors allow 40-60 minutes of shaving time when they aren't plugged in.
All electric razors are rechargeable. You can charge them either by plugging them in or simply placing them on the charging dock. However, not all electric razors recharge at the same rate. The best shavers for men only take one hour to fully recharge, but some take up to four hours.
Cleaning
The best electric shavers come with a cleaning station, which provides a more thorough cleaning to your razor than just rinsing it with water, which you can do if you're in a hurry. The cleaning station also lubricates and dries your razor. Razors that don't include a cleaning station and can't be cleaned by simply rinsing them under tap water must be cleaned with certain oil, which can be more time-consuming.
Warranty
Most electric razors are similar across the board on warranty coverage, which is usually two years. However, others may last up to a few years or even for five depending on the razor.